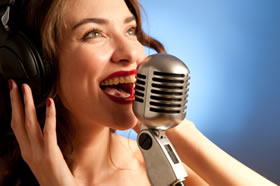 Track Licensing Information
Ameritz own and control one of the largest catalogues of music in the world. From popular music recreations, tributes, relaxing ambient music from around the globe and even sound effects. Ameritz can offer the sound recordings and professional service you need to really get your project moving in the right direction.
'No project too big or too small'
For years we have been providing licensing solutions to a wide array of users. From television/film and radio production companies to semi professional recording artists and video makers who wish to share their creations with the world.
'Won't it be expensive and time consuming?'
We assess the usage of each track on an individual basis in order to deliver the best service and price to all customers. Tracks can be licensed for as little as £10 and usage clearance can be given the very same day. As for the paperwork, once we have established your needs this is something we provide you with. It really is that simple!
In order to find out how we can be of service to you please contact our licensing administrator:
Maxine Berry
Email: maxine@ameritz.co.uk
Tel: +44 01925 438104
Our office is open Mon to Fri, 9am- 5pm GMT
You could also contact us using the contact form below.